You can pin a Microsoft Teams chat message to improve awareness and provide the chat members with quick access to important content. Pinning messages will help your team stay in sync on what is and relevant in a timely manner. Currently, you can pin up to 15 messages.
How can you pin a chat?
Select Chat to open your chat list.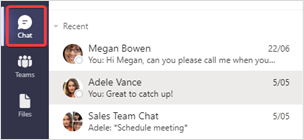 Find the message you want to pin and select More options > Pin.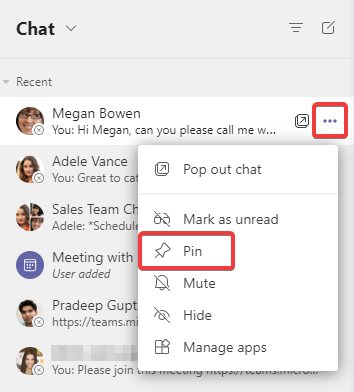 The pinned chat message will now be displayed above all other chat messages under "Pinned".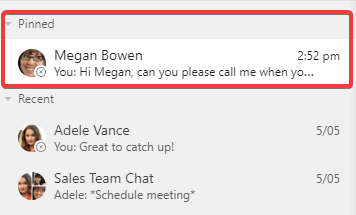 To unpin a chat, select More options > Unpin.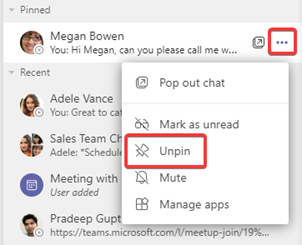 What else can you do?
You can also choose to hide a message if it is no longer relevant to clean up your chat feed. To hide a chat, select Chat and then next to the chat you want to hide select More options > Hide.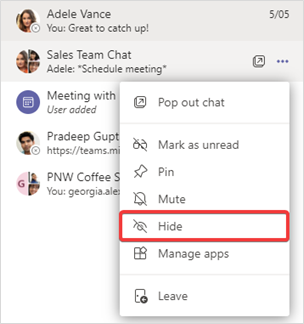 What is Microsoft Teams?
Microsoft Teams is the digital teamwork hub for modern businesses, facilitating collaboration with workspace chat, audio and video conferencing, shared file storage and application integration. Teams is part of the Microsoft 365 family and is accessible via desktop, mobile and web devices.