New Inclusive Features Coming to Microsoft Teams
What is new?
Transcription and live captions are two new intelligent features soon to be available in Microsoft Teams. These inclusive feature updates will enhance calling and meeting experiences for a wide range of users, including those who are hard of hearing or have disabilities that would otherwise make taking part in a conversation more difficult. The introduction of these new features means that organisations can take one step closer in creating a more inclusive and accessible digital workplace.
Transcription for one-on-one calls in Microsoft Teams will soon be available for general use. When released, a comprehensive transcript of the call audio will be generated by AI which can be saved and accessed by team members in the chat tab after the call has finished.
To ensure you can access and save the full transcription of the call, you will need to enable it at the start of your Microsoft Teams call, by clicking on the more actions button in the control bar. Note that your Microsoft Teams admin will need to enable the ability to transcribe meetings in the admin centre as well. This new feature is currently in development and is predicted to launch in March 2021.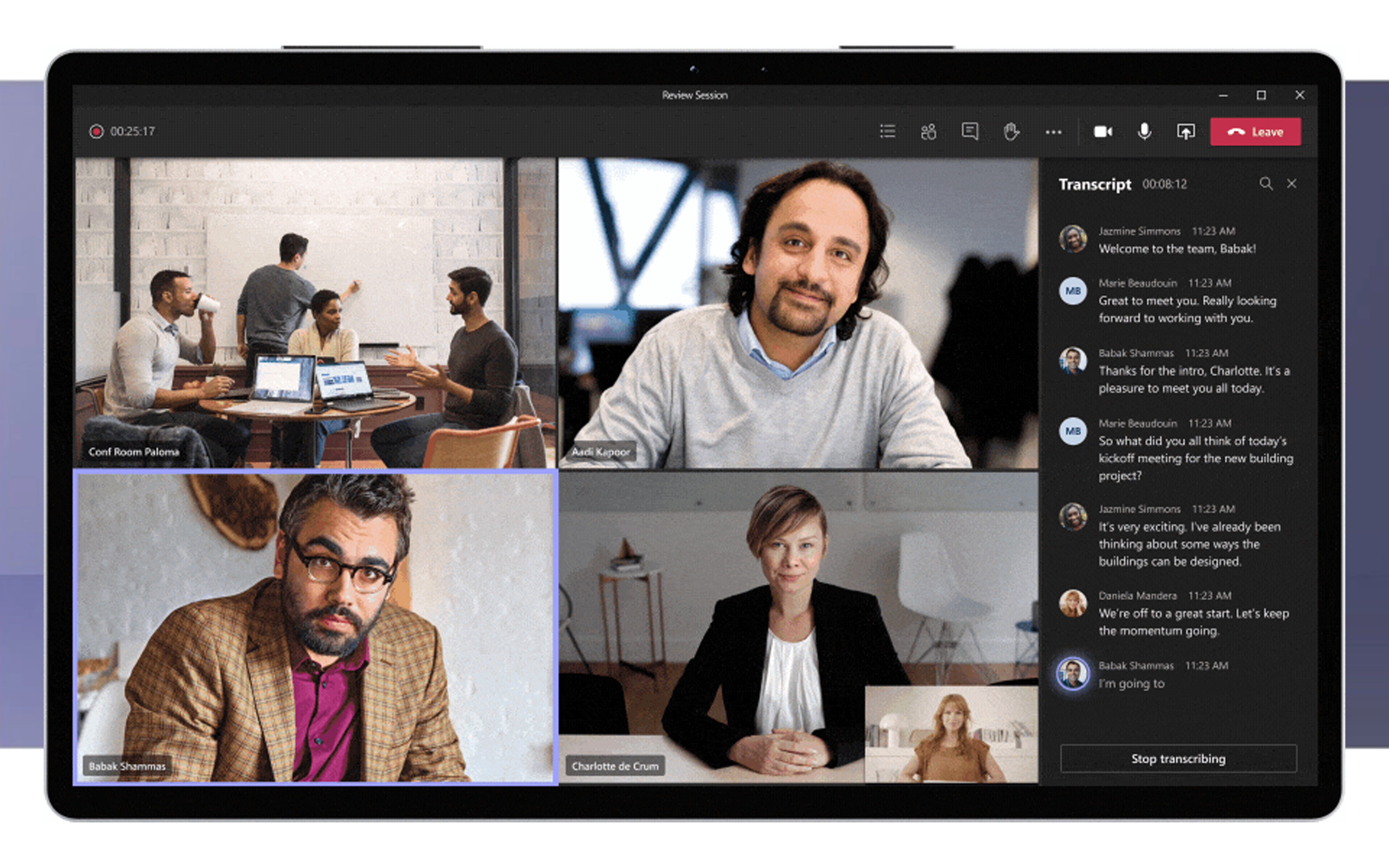 What else is new?
Currently, live captions are available in Microsoft Teams meetings and one-on-one calls. The live captions feature displays the text version of the spoken audio as well as speaker attribution, so you know specifically who is speaking during the call. You can enable this feature by clicking on the more actions button in the control bar while in an active call.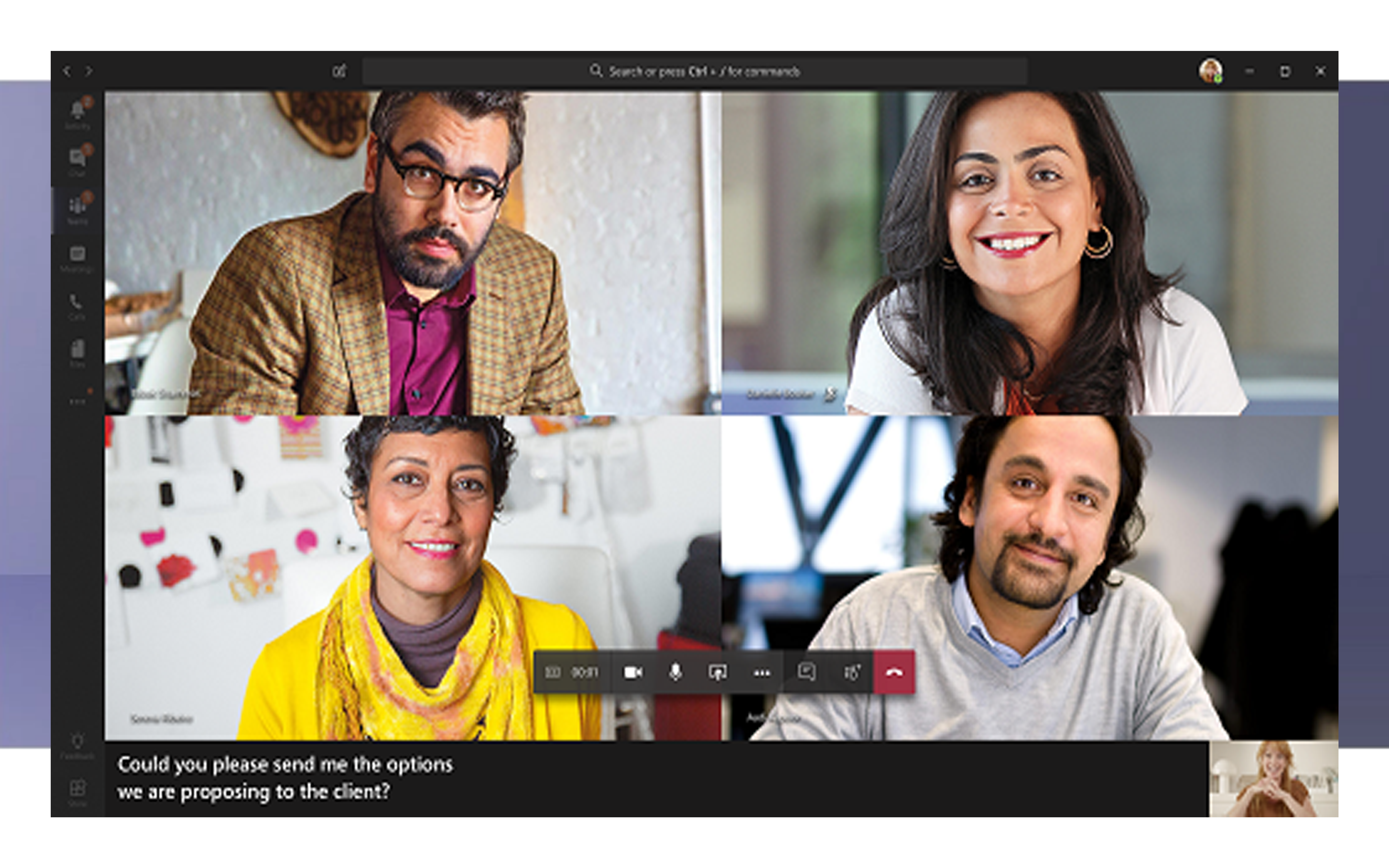 What are the benefits?
With calls, meetings and events increasingly being held virtually over the past year, it is essential that everyone in the conversation can equally be included to understand and partake in the discussion. The launch of more inclusive feature updates means that communicating and participating in conversations is made more achievable and easier for all team members.
Live transcriptions in Microsoft Teams meetings and calls can support users who speak different languages, so they can have more natural conversations in real-time. These translation capabilities can help remove barriers between team members in foreign countries to improve productivity and increase the efficiency of virtual collaboration. Additionally, team members who are hard of hearing, deaf or those who have learning disabilities can benefit from transcription and live captions as it is a more accessible alternative to spoken content.
Microsoft Teams live captions will be useful for users who are often in one-on-one calls and interactive meetings in a noisy or distracting environment, such as a café or home office. This feature combined with Microsoft Team's AI-based noise suppression can help users host and experience better virtual meetings, regardless of their location.
For those hosting larger meetings of up to 20,000 participants, live captions will be available for users to follow along with.
Transcripts and live captions will also be beneficial not only from an accessibility standpoint but also to improve efficiency. For example, when a team member wants to skip to a specific section of a call or meeting, they can use keyword search to find what they are looking for, instead of having to listen to the entire recording.
What is Microsoft Teams?
Microsoft Teams is the digital teamwork hub for modern businesses, facilitating collaboration with workspace chat, audio and video conferencing, shared file storage and application integration.
Microsoft Teams is part of the Microsoft 365 family and is accessible via desktop, mobile and web devices.