What is coming soon?
The ability to open and read PDFs in a browser is a convenient feature that many people are already utilising, however there has been significant request to extend the functionality to include tools to edit and annotate PDFs to overcome current feature limitations. In response, Microsoft Edge is soon introducing an "Add text" feature to enable users to directly add text to PDF documents without using third-party software.
This feature is useful in scenarios such as co-authoring professional documents with both internal team members and external partners. For example, when the update is available, users can open a PDF from an email from a colleague in Microsoft Edge, highlight and add text to annotate key points and save the changes to send back to original sender.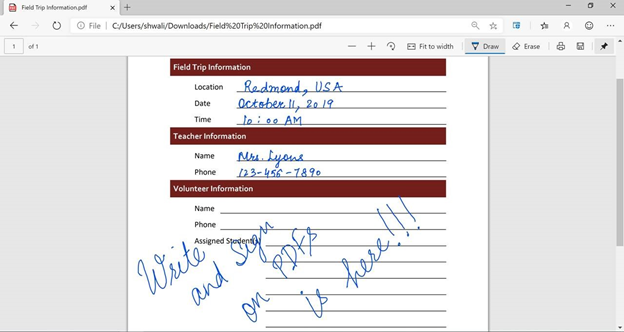 What are the benefits?
PDF Editing tools in Edge will be highly beneficial for students and busy professionals who frequently collaborate on, sign, and share online documents. This feature update can alleviate security concerns often associated with third-party providers which require frequent updates and security fixes. Overall, PDF editing in Microsoft Edge can reduce the reliance on third-party apps and provide a more efficient experience for  users.
What is Microsoft Edge?
Microsoft Edge is a cross-platform web browser created and developed by Microsoft. Edge was designed replace Internet Explorer as it runs faster, provides more features, and integrates closely with other Microsoft 365 apps.