What is new?
Microsoft Teams meeting presenters can now customise how their content is displayed for meeting participants, including overlaying their video on content using the Standout layout. This allows for a more dynamic content viewing experience where presenters can easily direct their audiences' attention through hand gestures and facial cues, without making the viewer choose between the speaker and the content.
What else is coming soon?
Two new presenter modes are also coming soon including Reporter and Side-by-Side. Reporter places content as a visual aid above your shoulder like a news story. Side-by-side displays your video feed next to your content. You can now select a mode that fits your content needs and promotes a more engaging experience for participants.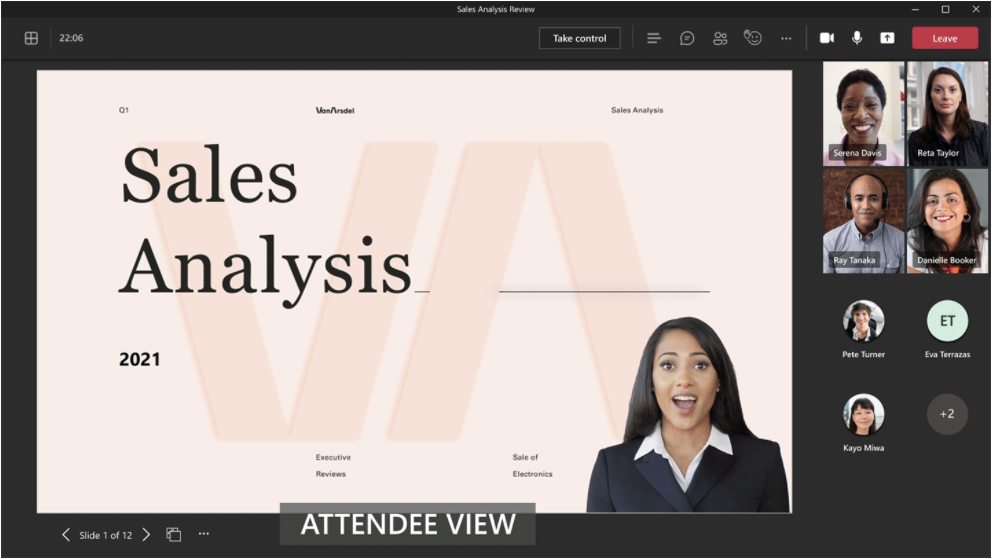 What is Microsoft Teams?
Microsoft Teams is the digital teamwork hub for modern businesses, facilitating collaboration with workspace chat, audio and video conferencing, shared file storage and application integration. Teams is part of the Microsoft 365 family and is accessible via desktop, mobile and web devices.