What is coming soon?
When opening Office files shared in Microsoft Teams, users currently have the ability to choose to open the file in a browser, desktop, or Teams interface (which is the default option). Soon, users will have the ability to modify the default file opening option to suit their preferences. The updated menu option will provide an entry point for users to change their default option.
For example, when opening an Excel, PowerPoint, or Word document you can choose to set the desktop application as your default open setting. It is important to note that the desktop setting can be selected if the user has Office version 16 or newer installed and activated.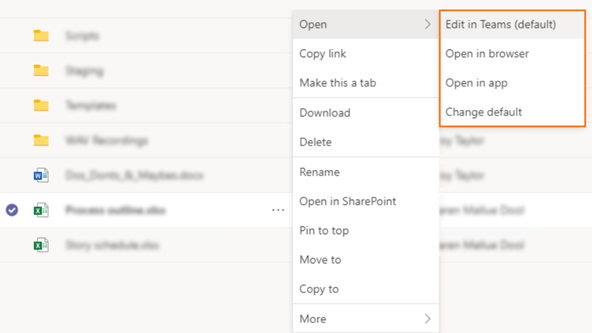 What is Microsoft Teams?
Microsoft Teams is the digital teamwork hub for modern businesses, facilitating collaboration with workspace chat, audio and video conferencing, shared file storage and application integration. Teams is part of the Microsoft 365 family and is accessible via desktop, mobile and web devices.