Forms Collections are a new feature enabling users to create and manage online archives for forms. This feature means you can organise and sort your forms without needing to leave the Forms site.
Create a Collection
1. To get started, navigate to forms.office.com
2. Select All my forms.

3. You'll then see a New Collection option at the top right of the page. Select this button to create your first collection.

4. Type a name for your collection and select Create.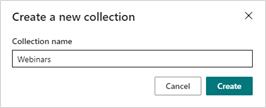 5. You now have a new collection and are ready to start adding your forms.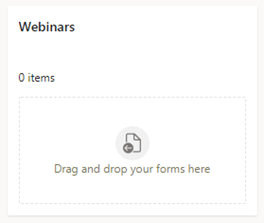 Add a form to a Collection
1. Find the form you want to add to your new collection.
2. Select More Options on the form.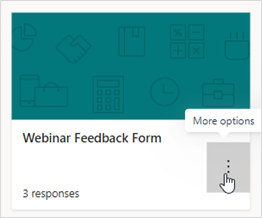 3. Then select Move to a Collection and select the collection you want to move the form to.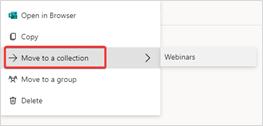 4. You can also select a form to drag and drop it into the newly created collection.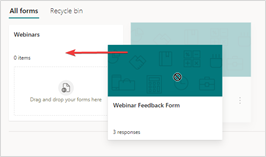 What are the Benefits?
Collections help you store and categorise your quizzes and forms. You can create as many Collections as you need to organise your files. You can also access your Collections online anytime from your desktop or mobile device. You can edit, copy, and share a Collection with others, allowing you to easily collaborate on forms with others.
What is Microsoft Forms?
Microsoft Forms is an online tool that lets you create surveys, quizzes, and polls. You can collect responses and visualise your data in-real time. Forms can be used within Microsoft Teams and the data can be exported to Microsoft Excel for analysis. Forms is part of the Microsoft 365 family and is accessible via desktop, mobile and web devices, and all browsers.