What is new?
Microsoft Teams meeting organisers can now use a countdown timer in the breakout room feature. This feature enables organisers to set a timer to control how long a breakout room lasts. Participants can also see the timer counting down within their breakout rooms. When the time is up, all participants will automatically be called back to the main meeting room.
What are the benefits?
The countdown timer feature streamlines the meeting experience for organisers as they no longer need to keep an eye on the time when setting breakout rooms. This feature enables you to hold more efficient meetings by automatically bringing all participants back to the main room when the timer is up.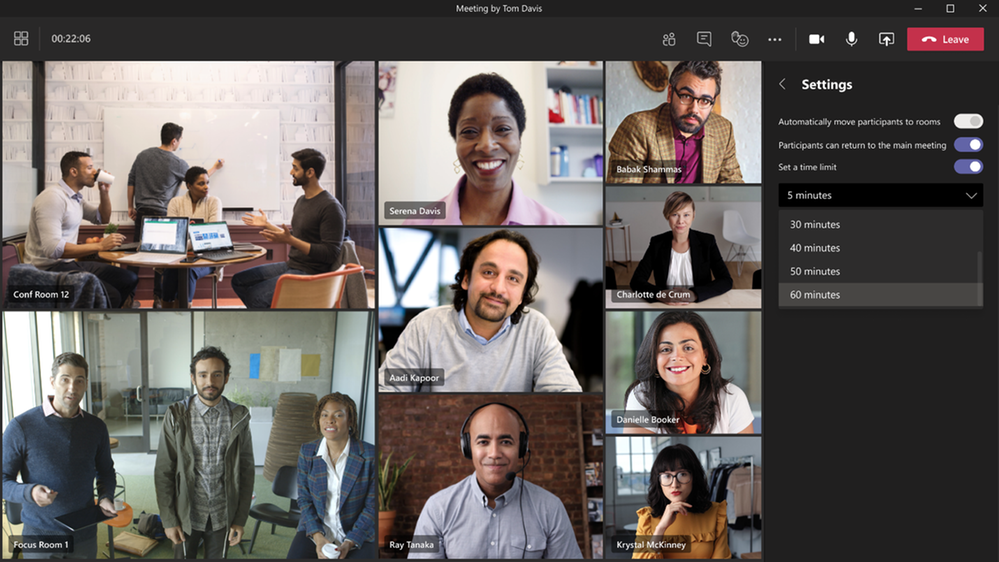 What are breakout rooms?
Breakout rooms enable organisers to assign meeting participants to separate rooms and then call them back to the larger group when the breakout is complete. Each breakout room has its own chat, files and apps such as Whiteboard. Breakout rooms are ideal for collaborative work such as virtual group discussions, workshops and brainstorming sessions.
What is Microsoft Teams?
Microsoft Teams is the digital teamwork hub for modern businesses, facilitating collaboration with workspace chat, audio and video conferencing, shared file storage and application integration. Teams is part of the Microsoft 365 family and is accessible via desktop, mobile and web devices.