What is new?

Microsoft Planner will soon allow users to add up to 25 labels to their tasks, instead of the current 6.
What are the benefits?

This feature update offers users more flexibility to support larger projects that require more detail in filters. A greater number of labels means that users have more options to drill down into and further differentiate their tasks. Users can customise label names, assign multiple team members and add multiple labels to one task.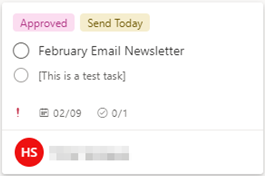 What is Microsoft Planner?

Microsoft Planner is an app available in the Microsoft 365 suite designed to track tasks and activities. Planner is accessible on desktop, mobile, and web devices.