What is new?
Text predictions are a new feature coming soon to Word to help users create documents more efficiently and accurately. The text predictions feature suggests words or phrases depending on the context of your content. Over time, the feature will also learn to offer better recommendations based on your writing style and tone of voice.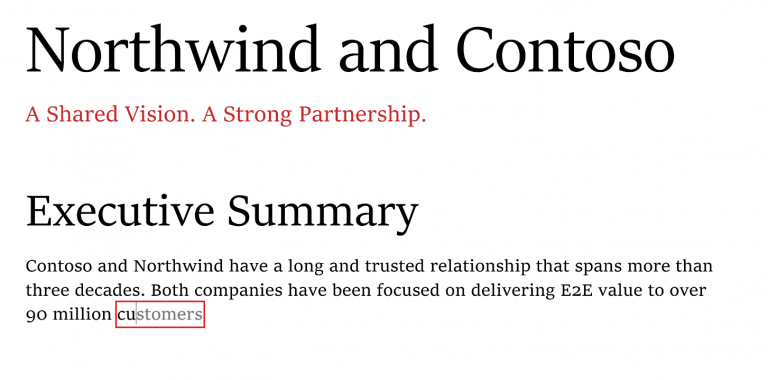 What are the benefits?
Text predictions in Word will help users to create polished documents faster. This feature is useful when creating repetitive documents, such a proposals or formal letters. Text predictions also reduce spelling and grammar errors.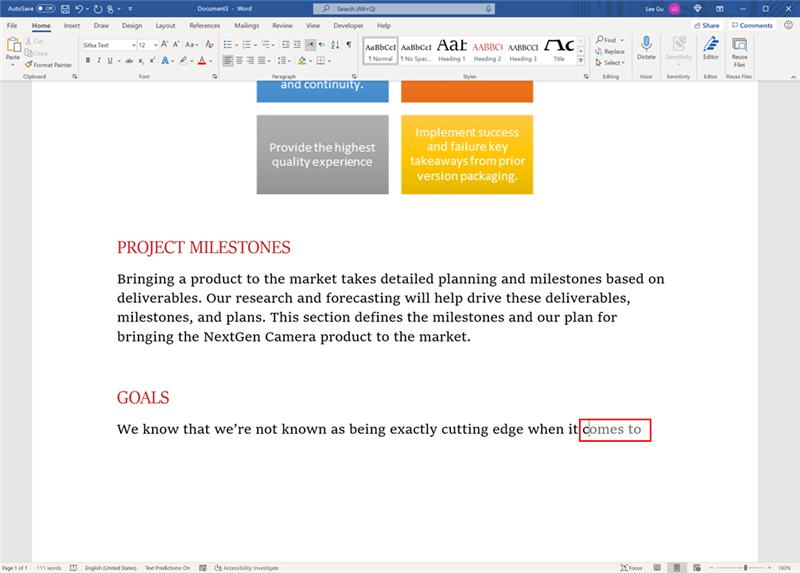 What is Microsoft Word?
Microsoft Word is a word processor developed by Microsoft. Microsoft Word is part of the Office 365 suite and is accessible via desktop, mobile and web devices.