What is coming soon?
When hosting webinars in Microsoft Teams, you can use dashboard reporting to understand attendee participation, such as who attended and how long they stayed.  You can download an attendee report to review or use the data to produce your own custom reports. Dashboard attendance reporting is expected to be available in April this year and additional reporting capabilities in Microsoft Teams may be announced next quarter.
What are the benefits?
Dashboard reporting provides webinar hosts with a snapshot of key data such as event registration page views and registrations compared to actual attendance. This is a quick way to determine the behaviour and follow-through of your audience.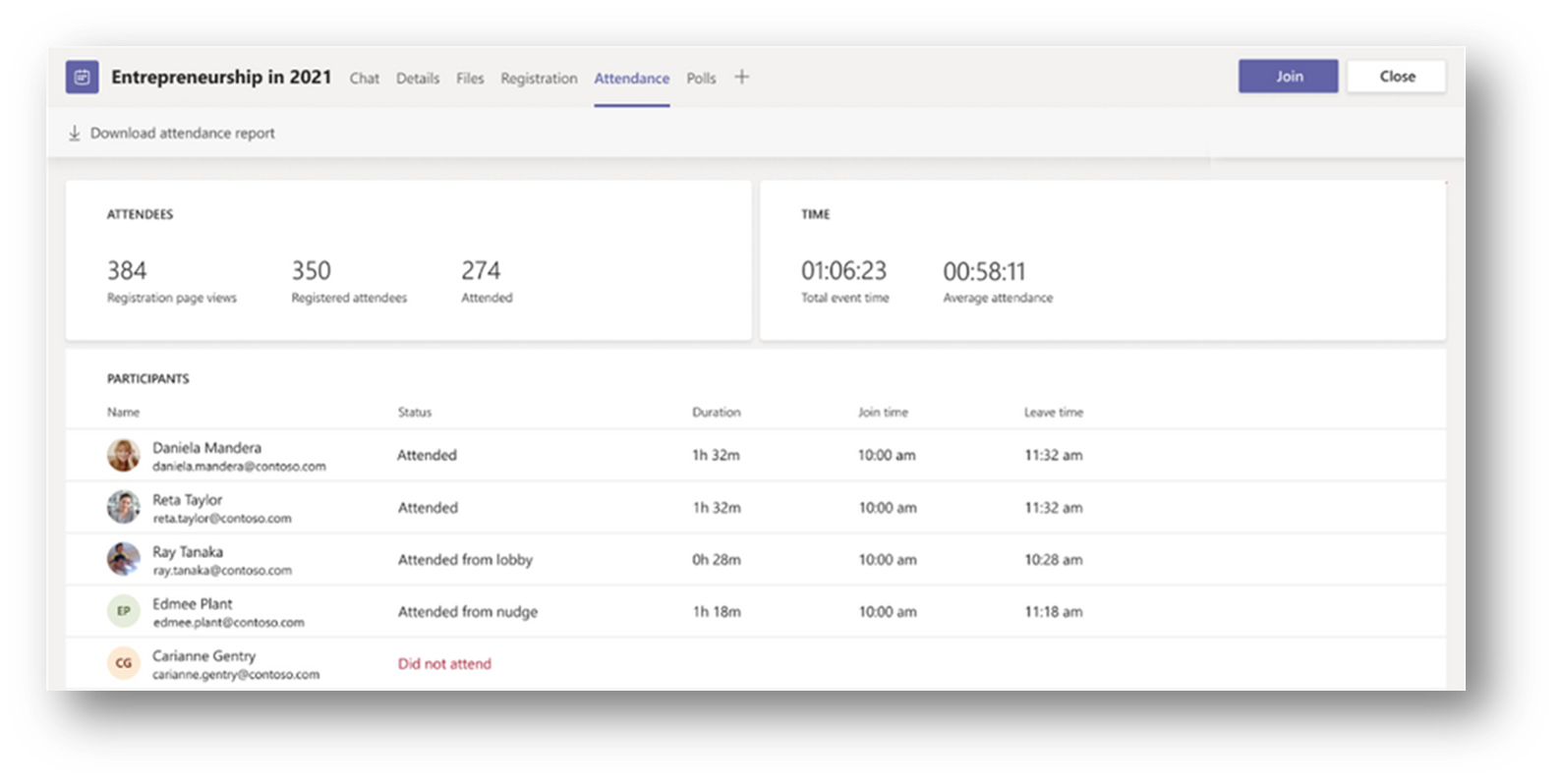 What is Microsoft Teams?
Microsoft Teams is the digital teamwork hub for modern businesses, facilitating collaboration with workspace chat, audio and video conferencing, shared file storage and application integration. Teams is part of the Microsoft 365 family and is accessible via desktop, mobile and web devices.