What coming soon?
A new way to join Microsoft Teams meetings will soon be available. The "join by code" feature will enable users to do just that – join a meeting using a unique code. When a new meeting is scheduled, a unique digital code will be generated, which can then be quickly shared with team members. This code will also be included in meeting invitations for users to access. The "join by code" feature will be available to use on all Microsoft Teams platforms, including the desktop, mobile, and web apps.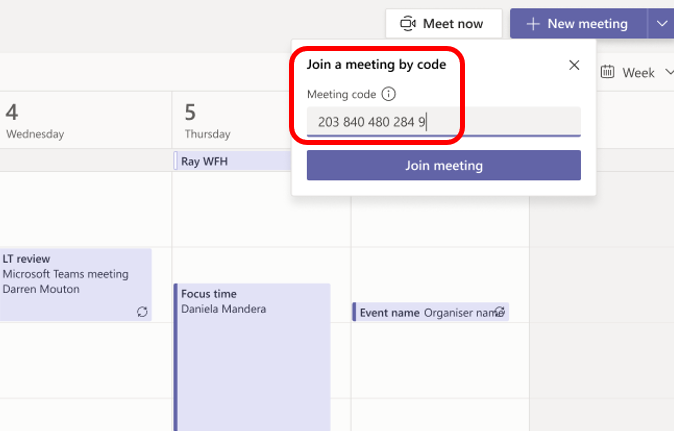 What are the benefits?
Meeting codes are a simple way to give users quick access to meetings. For example, you could share the code verbally with someone over a phone call, so they join type it in and join on their own device straight away.
What is Microsoft Teams?
Microsoft Teams is the digital teamwork hub for modern businesses, facilitating collaboration with workspace chat, audio and video conferencing, shared file storage and application integration. Teams is part of the Microsoft 365 family and is accessible via desktop, mobile and web devices.